International Student Scholarship
The international student scholarships are for current Kansas State University international students.

Scholarship Qualifications:
• You must be a degree-seeking graduate or undergraduate, international Kansas State University student enrolled at the Manhattan, Polytechnic or Olathe campus.
• Your leadership experience at K-State has helped promote international involvement on campus.
• Students must complete the international student and scholars services scholarship application. For additional information, click here.
2023 Recipients
Mayowa Adesina, Ibadan, Nigeria
Admin Ahmadisharaf, Tehran, Iran
Fei Xyza Asuncion, Sanches Mira, Philippines
Roselle Barretto, Camarines Norte, Philippines
Rania Marie Buenavista, San Pedro, Philippines
Zenobia Charania, Mumbai, India
Diriba Chere, Addis Ababa, Ethiopia
Eduardo Gutierrez, Cuenca, Ecuador
Woosuk Jang, Busan, Republic of Korea
Nelofar Khamisani, Hyderabad, Pakistan,
Maria Lopez, Asuncion, Paraguay
Catherine Obiribea Ofori-Bah, Apirede, Ghana
Shreya Ojha, Lucknow, India
Victor Oladoja, Okeho, Nigeria
Juan Felix Sanabria Cantero, Asuncion, Paraguay
Basanta Sharma, Kathmandu, Nepal
Manoj Sharma, Bardaghat, Nepal
Rahul Singh, Ludhiana, India
Temitope Sufianu, Ibadan, Nigeria
Past Recipients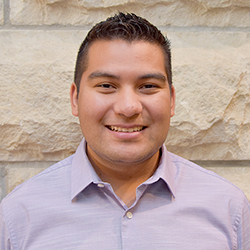 Questions?
Brandon Moreno
Assistant director of alumni and diversity programs
785-532-5060
---