International Student Scholarship
The international student scholarships are for current Kansas State University international students.

Scholarship Qualifications:
• You must be a degree-seeking graduate or undergraduate, international Kansas State University student enrolled at the Manhattan, Polytechnic or Olathe campus.
• Your leadership experience at K-State has helped promote international involvement on campus.
• Students must complete the international student and scholars services scholarship application by March 11, 2022. For additional information, click here.
2021 Recipients
Ricardo Aranha, Brasilia, Brazil
Rania Marie Buenavista, San Pedro, Laguna, Philippines
Jihyuk Gweon, Seoul, South Korea
Nikesh Gyawali, Bharatpur, Nepal
Nirupama Kotian, Mumbai, India
Xuyun Liu, Guangzhou, China
Narmadha Mohankumar, Hatton, Sri Lanka
Nasik Muhammad Nafi, Rangpur, Bangladesh
Niloufer Nittala, Rajahmundry, India
Catherine Obiribea Ofori-Bah, Apirede, Akuapem, Ghana
Shawn Koki Oshikawa, Meguro Ku Tokyo, Japan
Elaheh Rabiee, Tehran, Iran
Andrea Ramirez Tello, Cuernavaca, Mexico
Manjot Kaur Rekhi, Kharar, Punjab, India
Jared Lou Rivera, Caloocan City, Philippines
Arash Saeidi Rashk Olia, Kerman, Iran
Md Abu Sayeed Maroof, Dhaka, Bangladesh
Pratikshya Sharma, Kathmandu, Nepal
Ketan Shende, Mumbai, India
Kelly Shunje, Harare, Zimbabwe
2020 Recipients
Enoch Akowuah, Kumasi, Ghana
Khang Do, Hai Phong, Vietnam
Dominica Genda, Arusha, Tanzania
Vedant Deepak Kulkarni, Nashik, India
Pavithra Natarajan, Mumbai, India
Tshegofatso Ngwaga, Botswana, Africa
Nar Ranabhat, Pokhara, Nepal
Sara Savatovic, Crvenka, Serbia
Indhujah Thevarajan, Colombo, Sri Lanka
Yu Shin Wang, Taichung City, Taiwan
Xinyu Zong, Zibo, China

2019 Recipients
Rudra Baral, Napal
Cecilia Pick Gomez, Paraguay
Linda Hamuli, Democratic Republic of the Congo
Disleve Kanku, Democratic Republic of Congo
Takayuki Kijima, Tokyo
Vedant Deepak Kulkarni, India
Yinuo Lin, China
Yibo Liu, China
Paril Mehta, India
Diego Guerron Orejuela, Ecuador
Chansol Park, South Korea
Sarif Patwary, Bangladesh
Ziyu Zhao, China


2018 Recipients
Maria Gabriela Acosta Centurion, Paraguay
Fernanda Cantu Corona, Mexico
Sydney Marie Collins, Canada
Ayyappan Elangovan, India
Chamara Abeywickramasinghe Gunawardana, Sri Lanka
Pacem Arelys Kadjogbe Chantal Kotchofa, Benin
Wing Sing Leng, Malaysia
Yibo Liu, China
Jehu Armand Mette, Cote d'Ivoire
Hoang Phi Long Nguyen, Vietnam
Julian Natukunda Nuwamanya, Uganda
Anil Pant, Nepal
Chahat Sehgal, India
Hewa Walpitage Kushan Madushanka Weerasinghe, Sri Lanka
Jiahui Yan, China
2017 Recipients
Mario Abdo Diaz Benza, Paraguay
Rayan Cheikh, Lebanon
Eric Cheng, Taiwan
Damaris Hansel, Brazil
Che-Jen Hsiao, Taiwan
Takayuki Kijima, Japan
Nandana Weliweriya Liyanage, Sri Lanka
Gabriel Sambo Lubongo, Angola
Devisha Pandey, India
Alexandre Lelandy Alves Scanavez, Brazil
Ravithree Senanayake, Sri Lanka
Adriana Lezama Solano, Costa Rica
Lucas Ezequiel Trigo, Argentina
Deepa Upreti, Nepal
Kurulugama Lekamalage Weerawardene, Sri Lanka

2016 Recipients
Arashi Nakashima, Japan
Ji Hyuk Hong, South Korea
Thiba Nagaraja, Malaysia
Manirethnam Ganesan, Malaysia
Ganiyat Oluwaseun Shodunke, Nigeria
Paula Cecilia Mendez Sanchez, Paraguay
Justo Jose Santacruz Blanco, Paraguay
Medha Jaimini Gunaratna Anhettigama Gamaralalage, Sri Lanka
Chen-Wei Tao, Taiwan
Anju Giri, Nepal
Nilusha Lakmali Kariyawasam Manachchige, Sri Lanka
Chetan Sharma, India
Gagan Gandhi, India
Prem Raj Prasain, Nepal
Jingyan Zhao, China
Narinder Singh, India
Funmilola Christiana Cole, Nigeria
Olabisi Aderonke Ekong, Nigeria
Basem Azmy Saad Boutros, Egypt
Phuong Viet Nguyen, Vietnam

2015 Recipients
Edwin Afful, Ghana
Babatunde Alabi, Nigeria
Binny Bhandary, Nepal
Mariana Guerra-Maupome, Mexico
Tugce Gungormezler, Turkey
Amendra Fernando Hewa Dewage, Sri Lanka
Yu Xian Lim, Malaysia
Maithili Nitin Mane, India
Sheryll Pugong Namingit, Philippines
Hyung Hwa Oh, Korea
Virashree Hrushikesh Patel, India
Cindy Elizabeth Ponce, Belize
Krissana Ruang-Rit, Thailand
Ganiyat Oluwaseun Shodunke, Nigeria
Soma Sekhar Sriadibhatla, India
Jiayi Wang, China
Xinxin Wang, China
Yukun Wen, China
Tharanga Kumudini Wijethunga Widanalage Dona, Sri Lanka
Robee Ybanez, Philippines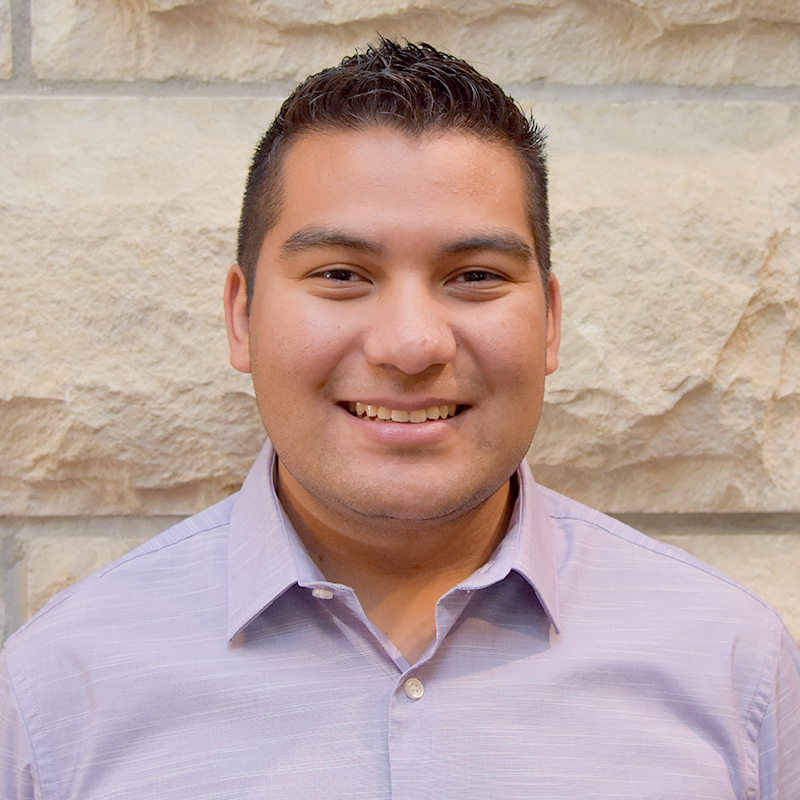 Questions?
Brandon Moreno
Assistant director of alumni and diversity programs
785-532-5060
---