The Alumni Association is governed by the board of directors. Board members are chosen through a slate approval process by the Alumni Association membership. A ballot is presented in the spring K-Stater magazine, which is mailed to all members of the Alumni Association.

In addition to elected members, the board comprises standing directors to include the university president, the student body president, the Student Alumni Board president, a representative of the KSU Foundation, a treasurer and a secretary.

Newly elected members serve four-year terms. Officers of the board include the board chair, chair-elect, past chair, treasurer, secretary and two members-at-large.

As the governing body for the Alumni Association, members of the board of directors adopted and approved a mission statement, to lead and inspire lifelong involvement that will benefit Kansas State University and all members of our Wildcat community. To achieve the mission, the Alumni Association will strive to meet the following strategic goals: Create and advocate lifelong connections; Advance K-State and the interests and voice of alumni; and Support and enhance the Alumni Association's organizational capacity to meet future needs. The board also oversees the financial matters and investments of the Alumni Association and Alumni Center.

The executive committee selects potential board members from a pool of candidates, which includes more than 200 prospects. Candidates are slated based on criteria including geographic location, professional and personal skills, education, gender, ethnicity and age. Strong consideration is given to candidates who have been involved with the Alumni Association and university.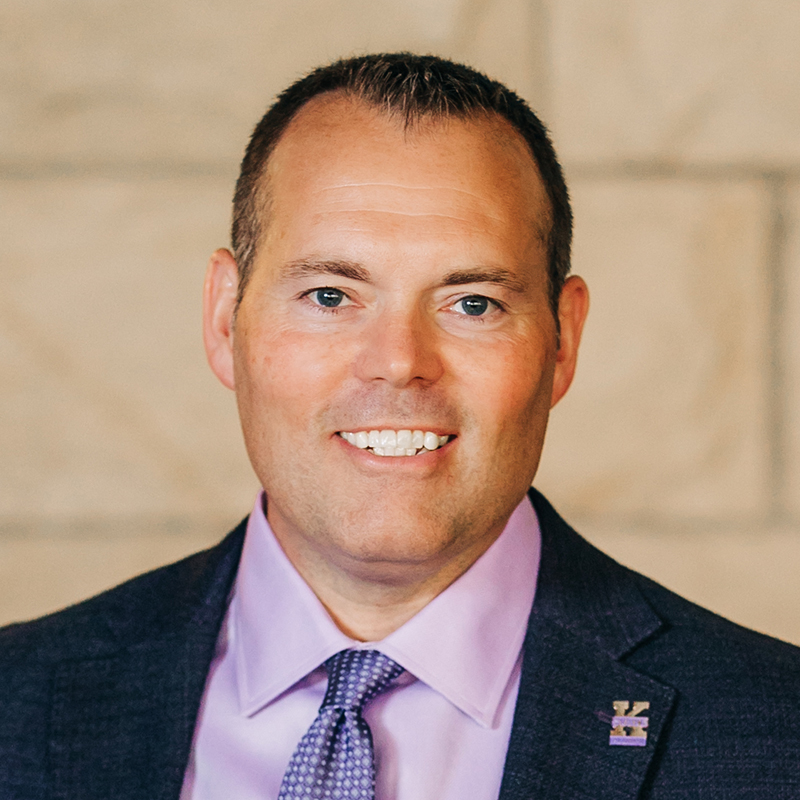 Questions?
Dr. Adam Walker '04, '09
President and CEO
785-532-5050
---