The ghost of Memorial Stadium: Edward D. "Eddie" Wells
— Ashley Pauls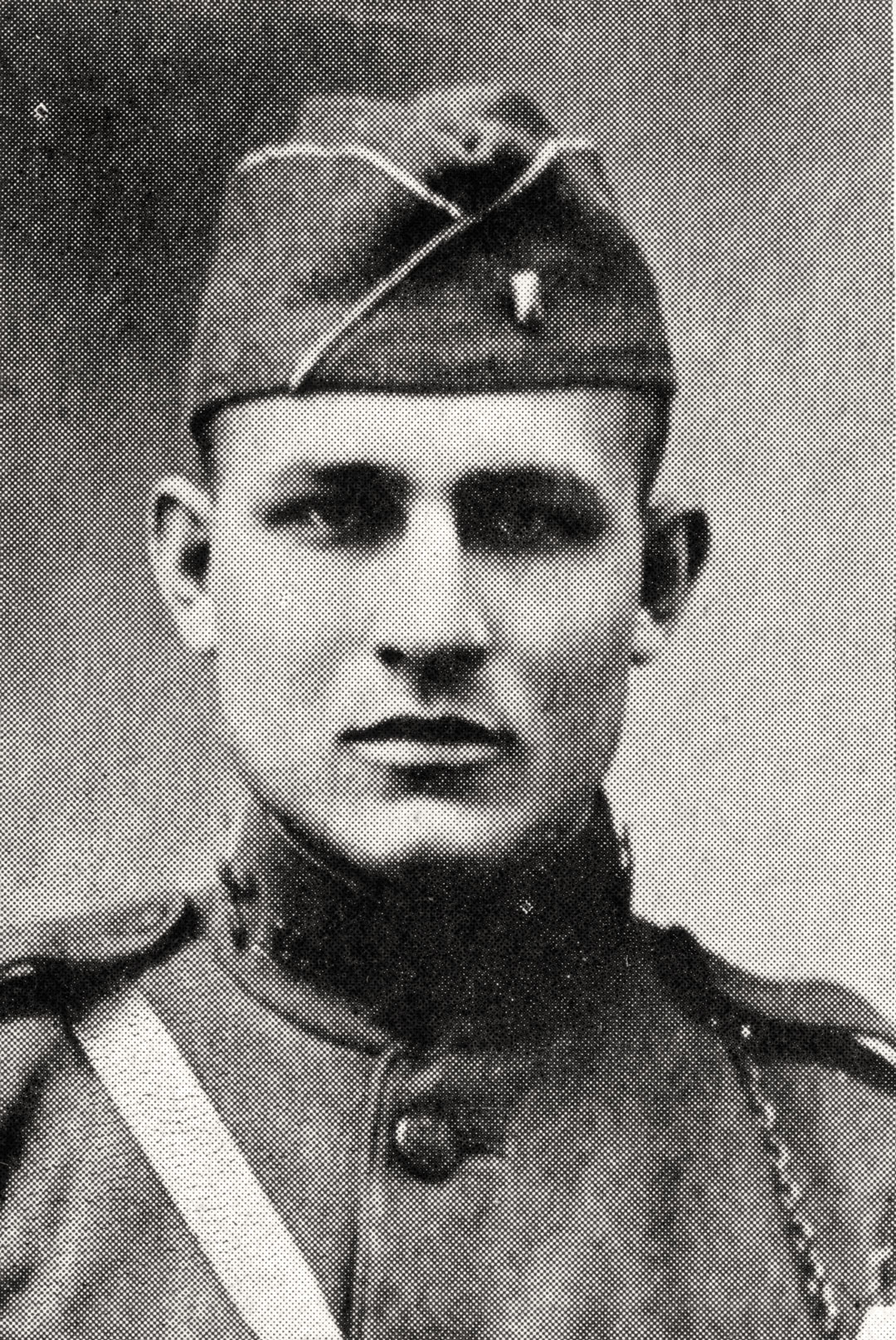 Many K-Staters are familiar with the legend of "Nick the ghost," the spirit who supposedly haunts the Purple Masque Theatre in K-State's World War I Memorial Stadium. Some say they've seen a white, hazy shadow lurking behind curtains or a "presence" that knocks equipment over during late-night rehearsals or mysteriously slams doors.
The ghost was thought to be a former football player who had been injured during a game and was taken to an old cafeteria underneath the stadium, where he died. However, there may be another explanation for the rumored ghostly activity at Memorial Stadium. Instead of Nick the ghost, what if the spirit is actually former Kansas State Agricultural College football player and World War I veteran Eddie Wells?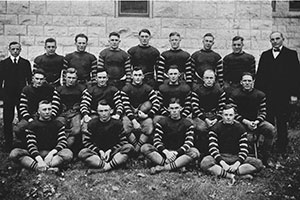 Edward D. "Eddie" Wells was a popular student on campus and an accomplished athlete. When the U.S. entered World War I, he joined the military and was stationed on the Western Front. He was killed on the field of battle on Sept. 12, 1918, during the opening assault of the massive St. Mihiel Offensive. He was one of K-State's 48 fallen during the war.
Perhaps Eddie's spirit returned to a place that he loved and contained so many memories from his past — Memorial Stadium at Kansas State University.
---