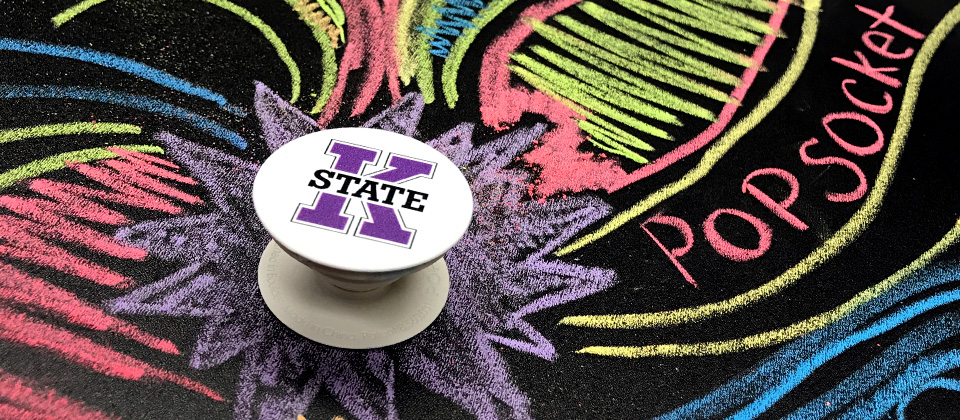 Only K-State Alumni Association members can purchase these K-State PopSockets!
This handy accessory: 1) offers a secure grip on your phone so you can text with one hand and snap better photos, 2) functions as a convenient stand so you can watch videos hands free, 3) sticks to most devices and cases (but may not stick to silicone or waterproof cases) and 4) is repositionable.

Price: $15 (includes tax, shipping and handling)

If you are not a current member of the K-State Alumni Association, join today to get access to exclusive member items and discounts!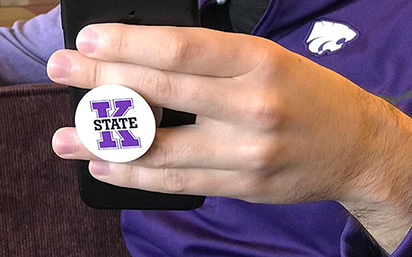 ---